HVAC-Calc Residential - a completed house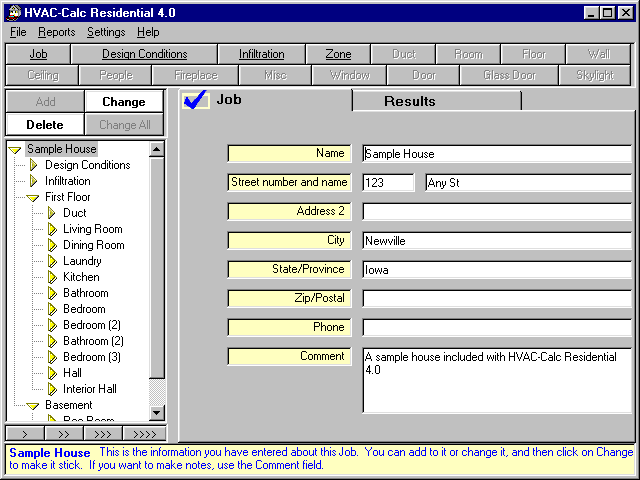 Here is a picture of the HVAC-Calc screen after you have done a room-by-room calculation. HVAC-Calc can also do a whole house calculation.

On the left side of the screen is The Tree, which shows the organization of the house. In HVAC-Calc every part of the house is owned by some other part of the house. For instance the First Floor owns the Living Room and the other rooms. The Sample House owns the First Floor and Basement.

Now we will start a new house. Next Screen on tour.